Quality and Efficiency
APCO designs and builds its paving machines precisely for dike, shoulder and trench paving to assure quality, greater densities, high production and machine availability. APCO machines are heavy production machines with electronically controlled hydraulics for finite and quick response to job situations. High horsepower keeps asphalt supply trucks moving, even on steep inclines.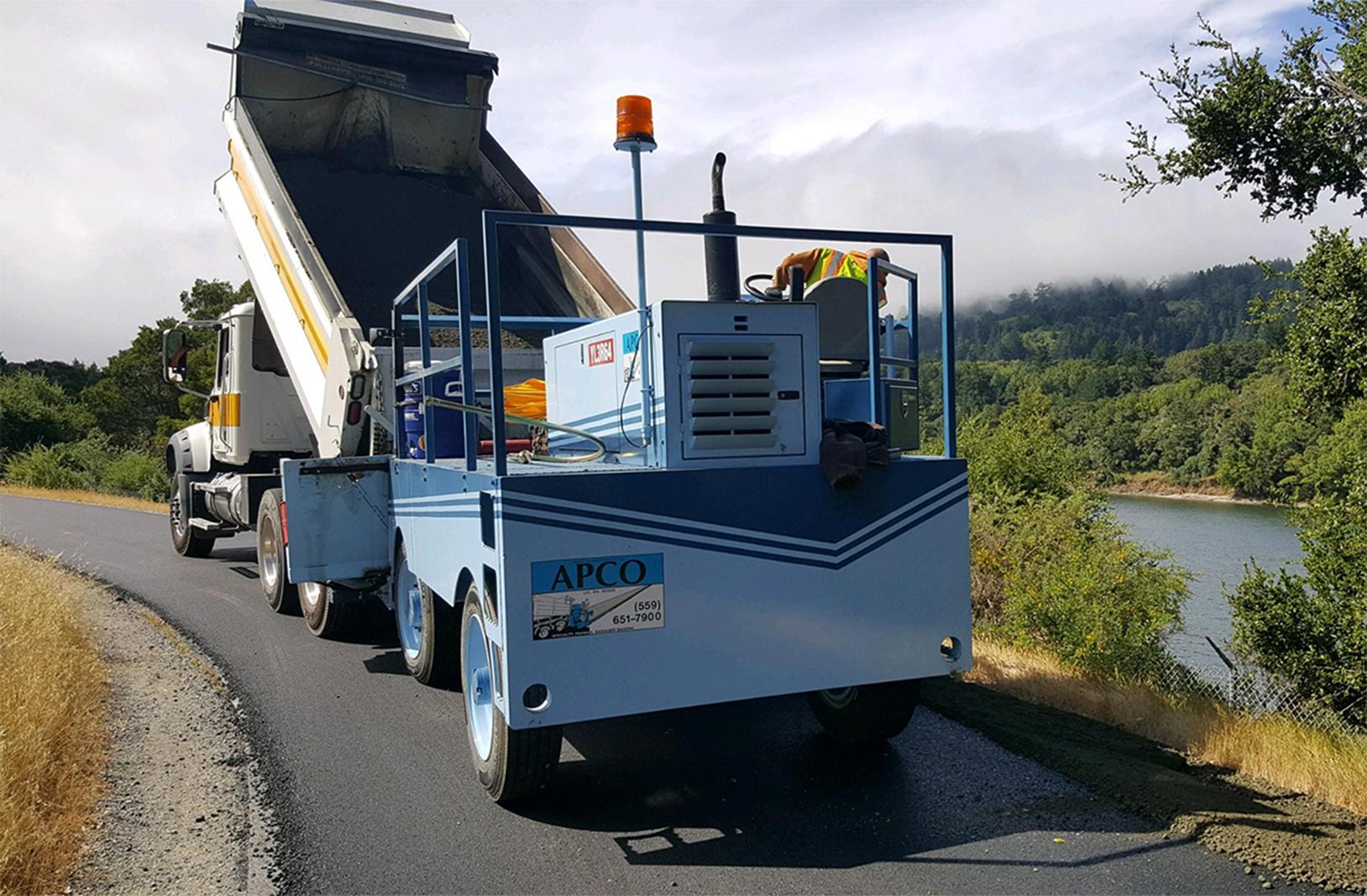 About Us
APCO is located in Central California and has been serving the west coast for over 45 years, specializing in all aspects of shoulder and dike work. We offer a variety of services to the public as well as private contractors. Our machines and tools are all custom designed and manufactured by us for APCO.
Read More
The APCO Advantage
Custom Tooling
All our machines are custom built. No one else has the tools to do what we do.
Narrow Machines
Machines designed and manufactured for minimal lane closures.
Powerful Machines
Powerful high horsepower, high production machines
Specialists in the Field
We specialize in all aspects of shoulder and dike work.
Fast Speeds
Production rates faster than any competitor
Over 45 Years in Buisness
We have been there done that. There is no project we can not handle
Specialty Paving
APCO is committed to serving your specialty needs