A/B Shoulder Paving
APCO can place a wide variety of A/B shoulder to meet any jobsite specifications. Our machines are capable of placing multiple lifts and widths from 1 to 8 feet wide. Placing aggregate base behind dikes and between railroad tracks is common at APCO
Key Benefits
APCO machines are available for left or right side discharge (with or against traffic)
Our machines are equipped with automatic electronic grade control
Average speeds of 1000 tons per shift
Portfolio
Shoulder Backing Video
This was a job done in San Luis Obispo County, CA. 3' wide shoulder backing.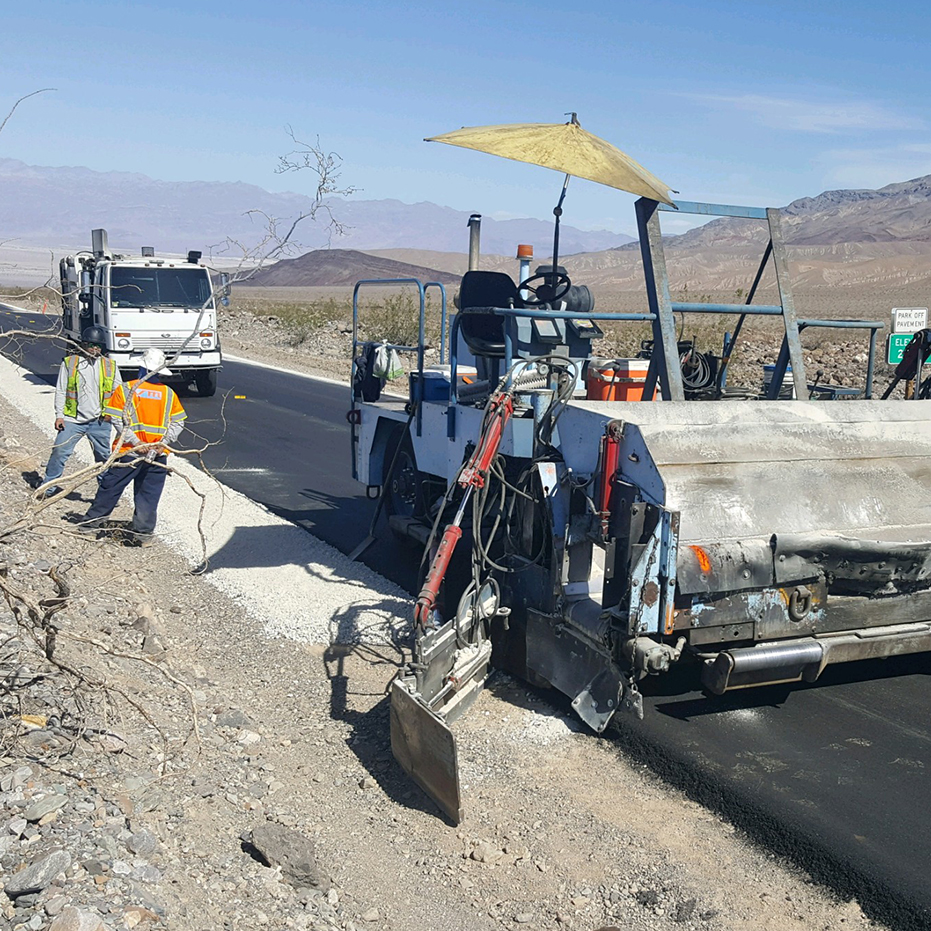 3' Wide Shoulder
Accurate up to 0.25'' placement. Our machines are capable of placing multiple lifts and widths from 1 to 8 feet wide.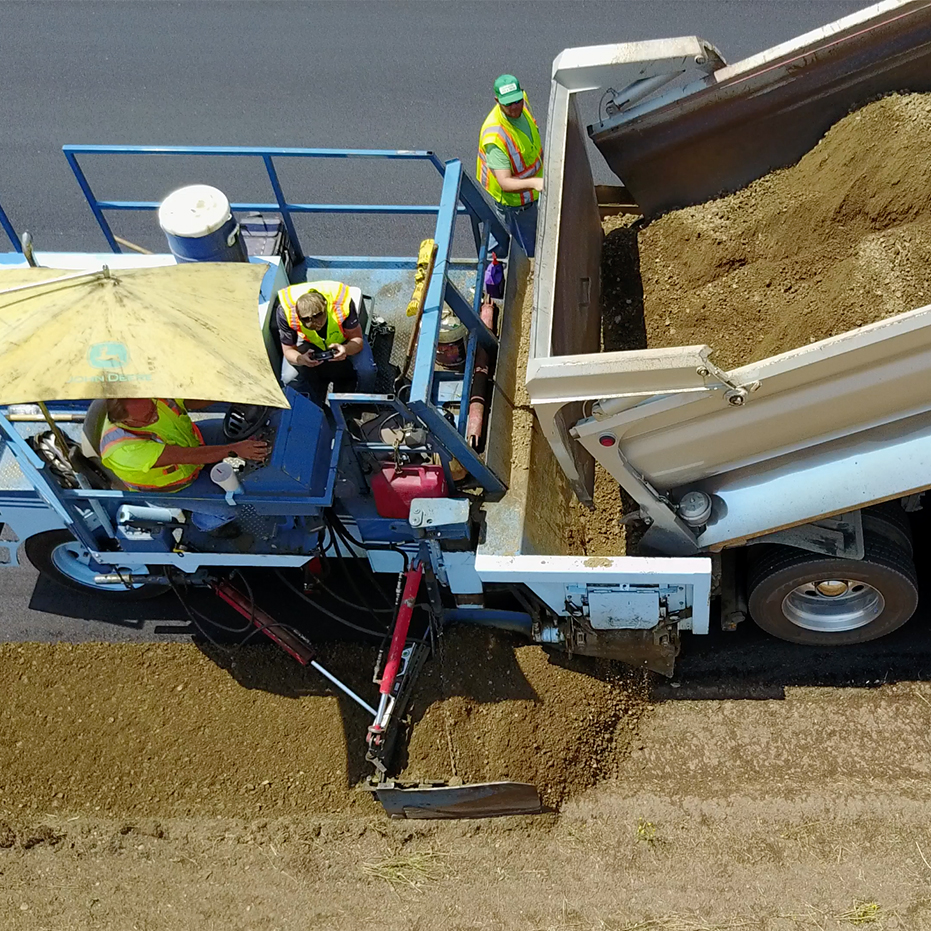 A/B Shoulder
Birds eye view of an APCO machine pushing a truck with AB material.